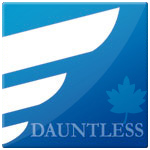 | | |
| --- | --- |
| | |
| | |
| --- | --- |
| | |
Approximately 1000 total Questions, representative of actual Transport Canada PSTAR, Recreational Pilot, and Private Pilot questions (current and valid for 2013) with full, detailed explanations of the answers written by an experienced team of flight instructors.
There's no need for those expensive books any more! Our software features questions just like in those books. However, as we are not limited by space limitations, we can provide better explanations and more figures. Plus, the software is quick and you can of course use it to generate practice tests to check your knowledge.
Hundreds upon hundreds of representative questions on all applicable topics for the Transport Canada pilot written examinations - aerodynamics, regulations, weather, navigation, and more!
Powerful and flexible study and learning modes to configure the software means maximum learning efficiency for you.
Dozens of charts and figures included.
A fairly comprehensive built-in library of aviation provides (via the Internet) an extended reference beyond what's provided in the program. Look up CARs, AIM, key TC documents, etc.

This "smart" software detects and zeroes in on those areas where you appear to be having difficulty and concentrates your study on those areas for maximum efficiency.
Printouts galore to show to your instructor / FTU.

| | |
| --- | --- |
| | |
---
Quality logbook software that works just like the recommended Transport Canada logbook
Compatible with Transport Canada logbook requirements and recommendations
Very easy to use. Track flights, currencies, approaches, medical certificates, and more
Built-in world-wide airport database
PocketPC, PalmOS, BlackBerry, and Web companion software available
Suitable for student pilot through senior airline captain use. Used by tens of thousands of pilots worldwide.
Store photos, journals, comments, notes, and more with flights
Charts and graphs galore
FREE upgrades for registered users within the license period
FREE demo! You're welcome to try it, FREE, right now!
---
Approximately 1000 total Questions, representative of actual Transport Canada questions (current and valid for 2013) with full, detailed explanations of the answers written by an experienced team of flight instructors led by professional pilot and flight instructor Dominique Bergeron.
There's no need for those expensive books any more! Our software features questions just like in those books. However, as we are not limited by space limitations, we can provide better explanations and more figures. Plus, the software is quick and you can of course use it to generate practice tests to check your knowledge.
Hundreds upon hundreds of representative questions on all applicable topics for the Transport Canada Instrument Rating Aeroplane pilot written examination, including the latest regulations involving approach bans and similar topics.
Powerful and flexible study and learning modes to configure the software means maximum learning efficiency for you.
Dozens of charts and figures included.
A fairly comprehensive built-in library of aviation provides (via the Internet) an extended reference beyond what's provided in the program. Look up CARs, AIM, key TC documents, etc.
This "smart" software detects and zeroes in on those areas where you appear to be having difficulty and concentrates your study on those areas for maximum efficiency.
Printouts galore to show to your instructor / FTU.

| | |
| --- | --- |
| | |
---
Licensed Canadian Pilot? Our GroundSchool FAA written test prep software will help you convert your Transport Canada Private Pilot, Instrument Rating, CPL (Commercial Pilot) or ATPL (Airline Transport Pilot) license into an equivalent FAA certificate quickly and easily.

To do the conversion, you must meet a few requirements (relatively straightforward for most Canadians) and also take and pass an FAA written test.

Our software is 100% what you need to take and pass the FAA written test that you need.

This software costs about the same as what a book does, but is significantly more time efficient. Our software works on YOUR pace at significantly lesser cost. No-nonsense. Just sit down and score highly. We've had people report scores of 100% after just a few evenings of using our software. No, you do not need to give up your Canadian license to do the conversion, but having a US license will give you better career and operational flexibility in a myriad of ways.
---
The Avro Arrow Our CanadaPilot com logo is based on the innovative and revoluationary CF-105 Avro Arrow aircraft. Click here to learn more about this beautiful aircraft and learn about why we chose this enudring symbol of Canada's aviation heritage to represent our humble website.
---
Authors Wanted! - We are currently looking for qualified aviation authors (maybe you or an instructor that you might know?) to develop high quality ORIGINAL aviation content (basically, questions, answers, and explanations) for future Canadian Commercial Pilot Aeroplane and ATP versions of our theory exam preparation products. Interested parties should send the following in an email to jobs(at)dauntless-soft.com:
A statement of interest, including a brief bio which convinces us that you indeed have the background to credibly undertake such a project
Your proposed outline of the chapters/content that your question sets will cover and the approximate total number of questions in each
At least 10 sample questions, complete with 1 correct answer, 3 credible 'distractor' answers, and a detailed, intelligent explanation. At least 1 of the sample questions must include a chart or figure to reference, and at least 3 of the samples must include figures or diagrams in the explanations. While any charts (performance charts, navigational chart excerpts, etc) you provide should be "good to go" based on scanned originals, your illustations to answering questions need not be more than rough sketches as our designers will improve upon these.
A proposal of the tmieline to completion, including milestones for numbers of questions / chapters done by certain date(s).
Your renumeration request. Please note that our budget here is quite limited, though besides what we can afford to pay you, you will also have the satisfaction of helping flight students while we will of course provide you with personal promotion and references that might otherwise help your career.
We appreciate that we are asking quite a lot from applicants, but otherwise in our experience "tire kickers" become an issue. Hence, we ask you to get a feel for the actual work involved so that you can see if it is for you.

In addition to Canadian Commerical Pilot and ATP aeroplane titles, we also welcome proposals along generally similar lines from others who think they have a good idea, again, with a credible proposal/schedule and sample of work.

We look forward to hearing from you!