>

What aircraft does RideReady include?




RideReady has built in questions and performance data for common training aircraft. The current list is current as of December 2004 and may change in the future (possibly by adding aircraft).

Please note that aircraft are included in RideReady for educational purposes only and inclusion of aircraft data in no way implies endorsement of RideReady or verification of its content by aircraft manufacturers.

Also: also remember that even if RideReady does not include the specific aircraft you fly:

you can always add it as a "custom" aircraft
RideReady still contains hundreds upon hundreds of questions for each checkride that is NOT aircraft type specific, and thus will still be highly, highly valuable to you in preparing for your checkride.

Airplane Titles

Private / Rec Pilot:

Cessna 150
Cessna 152
Cessna 172N
Cessna 172RG
Cessna 172SP
Diamond Katana
Piper Warrior II

Instrument Rating:

Cessna 150
Cessna 152
Cessna 172N
Cessna 172RG
Cessna 172SP
Diamond Katana
Piper Arrow II
Piper Warrior II

Commercial Pilot:

Same as instrument Rating

Flight Instructor:

Same as instrument Rating

Airline Transport:

Beech Duchess
Cessna 310
Piper Seminole
Piper Seneca
Piper Twin Comanche

MultiEngine:

Same as Airline Transport

Helicopter Titles

Private, Commercial, and Flight Instructor Helicopter:

Robinson R22
Robinson R44
Schweizer S300C
Schweizer S300 CB/CBi

Instrument Rating

The RideReady IFR helicopter title does not include aircraft specific content due to the nature of this checkride. Instead, it focuses on more appropriate Helicopter (and general) IFR procedures and knowledge.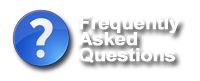 General
GroundSchool FAA Knowledge Test Prep
GroundSchool FAA Test Prep Audio
GroundSchool Canada Theory Exam Prep
GroundSchool EASA ATPL / CPL / IR
SimPlates
FastFAR (FAR/AIM/PCG)
RideReady FAA Checkride Oral Exam Prep
AirCards
Safelog Pilot Logbook
Name That Plane
Five by Five FCC Exam Prep
PilotMorse
Support via Telephone?
We provide customer and technical support via this online helpdesk. This allows you to receive prompt (sometimes instant), efficient help from either our automated response system and/or the exact person who can best assist you. As a plus, such a system ensures that a detailed written record of the conversation is available for you which can be extremely helpful when asking for and receiving technical help.
While the vast, vast majority of our visitors understand and appreciate this industry-standard system, to some of you such an online helpdesk may nevertheless be a new concept. If so, please click here to learn more about why we do things this way. Thank you for your understanding!.