| | |
| --- | --- |
| | Error when downloading GroundSchool Audio |
Question / Issue:
When attempting to download a GroundSchool Audio clip, I get a system error or a generic error page.

Solution:
We apologize for any inconvenience. This happens occasionally for reasons that we are still trying to figure out (though as of this writing we haven't seen this error for some time). Usually, this fixes itself after a short while, so please wait an hour and try again. If the problem persists, please contact us via our helpdesk and let us know. Fixing this in that case requires us to manually reset a server component. We thank you in advance for your patience should you experience this technical problem. Please by all means do contact us if it doesn't work despite a few attempts and some waiting on your part.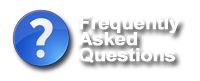 General
GroundSchool FAA Test Preparation
GroundSchool Canada
GroundSchool UK PPL/IMC
GroundSchool JAA ATPL / CPL / IR
GroundSchool Audio
SimPlates
FastFAR (FAR/AIM/PCG)
RideReady FAA Checkride Oral Exam Prep
AirCards
Safelog - FAA Logbook
Safelog - CAA/JAA
Safelog for PDA (PocketPC and PalmOS)
Safelog Transition
Name That Plane
Five by Five FCC Test Preparation
PilotMorse
CDLPass USA CDL Preparation
UK Car and Motorcycle Theory Test
Ireland Driver Theory Test