| | |
| --- | --- |
| | How do I install additional tests? |
Question / Issue:
I just downloaded and installed GroundSchool JAA ATPL for the first test (010 Air law and ATC Procedures). How do I install the other tests?

Solution:
To install any or all of the additional tests:
Connect to the Internet
Start GroundSchool JAA ATPL on your PC
Click on 'Program Updates Check' from the main menu
Seelct radio button (circular button) of the test that you want to install. Then, click on the 'Install' button towards the bottom.
The software will now connect to our servers via the Internet and download the latest version of the test data from our servers.

You can also similarly use the Program Updates Check screen to, well, check for updates of test data that you already have installed.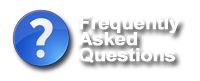 General
GroundSchool FAA Test Preparation
GroundSchool Canada
GroundSchool UK PPL/IMC
GroundSchool JAA ATPL / CPL / IR
GroundSchool Audio
SimPlates
FastFAR (FAR/AIM/PCG)
RideReady FAA Checkride Oral Exam Prep
AirCards
Safelog - FAA Logbook
Safelog - CAA/JAA
Safelog for PDA (PocketPC and PalmOS)
Safelog Transition
Name That Plane
Five by Five FCC Test Preparation
PilotMorse
CDLPass USA CDL Preparation
UK Car and Motorcycle Theory Test
Ireland Driver Theory Test