Welcome! This online helpdesk replaces our previous e-mail based customer and technical support system (why did we do this?). If you have any questions whatsoever regarding our products, the status of your order, or need help, please don't hesitate to contact us by clicking on 'Submit a Question' below.


Most questions can be answered by reading through out FAQs.




Submit a question to our technical, customer support, or sales staff. We're standing by to help.




Search for specific words contained in FAQ issues.




Check the status of or update your existing helpdesk issues.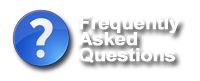 General
GroundSchool FAA Test Preparation
GroundSchool Canada
GroundSchool UK PPL/IMC
GroundSchool JAA ATPL / CPL / IR
GroundSchool Audio
SimPlates
FastFAR (FAR/AIM/PCG)
RideReady FAA Checkride Oral Exam Prep
AirCards
Safelog - FAA Logbook
Safelog - CAA/JAA
Safelog for PDA (PocketPC and PalmOS)
Safelog Transition
Name That Plane
Five by Five FCC Test Preparation
PilotMorse
CDLPass USA CDL Preparation
UK Car and Motorcycle Theory Test
Ireland Driver Theory Test