Knowledgebase > AirCards

Airline-specific flows and memory items?




The AirCards downloads you see above are written for individual AIRCRAFT, NOT individual companies. They are for the most part systems trainers, not procedures trainers (though for the GA and bizjet aircraft, there are a number of procedural questions where they are appropriate and generic).

However, the base software of AirCards is VERY CAPABLE of teaching airline or operator specific information. We can help you provide custom versions of Aircards to your pilots very competitively--this includes access to our online web-based flashcard editing tool that will allow you to manage your content online and have participating pilots be able to update it seamlessly through the software's built in features. We handle it all - this is not pie in the sky talk - a comprehensive system is ready NOW to handle your needs in this area.

It's a very capable and easy system, but it's a bit too much to describe here. If you're interested in having us make a company-specific version of AirCards for you, please contact us via the "contact" link at left and we will tell you more personally.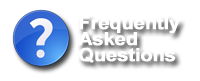 General
GroundSchool FAA Knowledge Test Prep
GroundSchool Canada Theory Exam Prep
GroundSchool EASA ATPL / CPL / IR
GroundSchool Audio
SimPlates
FastFAR (FAR/AIM/PCG)
RideReady FAA Checkride Oral Exam Prep
AirCards
Safelog Pilot Logbook
Name That Plane
Five by Five FCC Exam Prep
PilotMorse
Support via Telephone?
We provide customer and technical support via this online helpdesk. This allows you to receive prompt (sometimes instant), efficient help from either our automated response system and/or the exact person who can best assist you. As a plus, such a system ensures that a detailed written record of the conversation is available for you which can be extremely helpful when asking for and receiving technical help.
While the vast, vast majority of our visitors understand and appreciate this industry-standard system, to some of you such an online helpdesk may nevertheless be a new concept. If so, please click here to learn more about why we do things this way. Thank you for your understanding!.