Knowledgebase > SimPlates

SPX: Do you include my favorite airport?




We include every airport that we can get from legal sources--there is never any hand picking of "we'll take this airport, but not that one."

Often, the problem lies with individual countries' aviation authorities who, in our opinion, treat plates and aviation safety data as if it were some big secret. Whatever you think of the USA politically or otherwise, the fact is that the US government typically makes more plates freely available for many foreign countries than those countries do for themselves! At the other end of the spectrum, even small countries like Libya and Moldova publish their data in a reasonable format.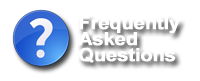 General
GroundSchool FAA Knowledge Test Prep
GroundSchool Canada Theory Exam Prep
GroundSchool EASA ATPL / CPL / IR
GroundSchool Audio
SimPlates
FastFAR (FAR/AIM/PCG)
RideReady FAA Checkride Oral Exam Prep
AirCards
Safelog Pilot Logbook
Name That Plane
Five by Five FCC Exam Prep
PilotMorse
Support via Telephone?
We provide customer and technical support via this online helpdesk. This allows you to receive prompt (sometimes instant), efficient help from either our automated response system and/or the exact person who can best assist you. As a plus, such a system ensures that a detailed written record of the conversation is available for you which can be extremely helpful when asking for and receiving technical help.
While the vast, vast majority of our visitors understand and appreciate this industry-standard system, to some of you such an online helpdesk may nevertheless be a new concept. If so, please click here to learn more about why we do things this way. Thank you for your understanding!.