Sept 2004 Airbus 380 Photos
(reportedly these are of A380 #2)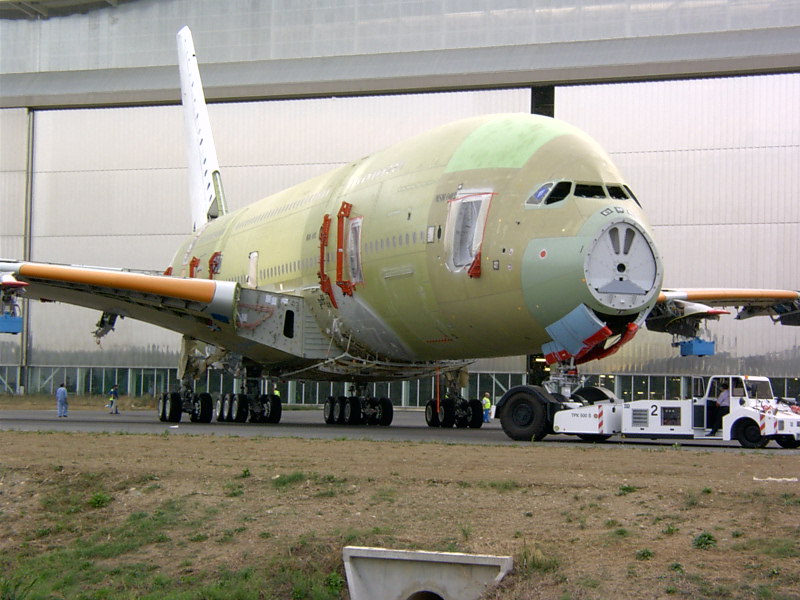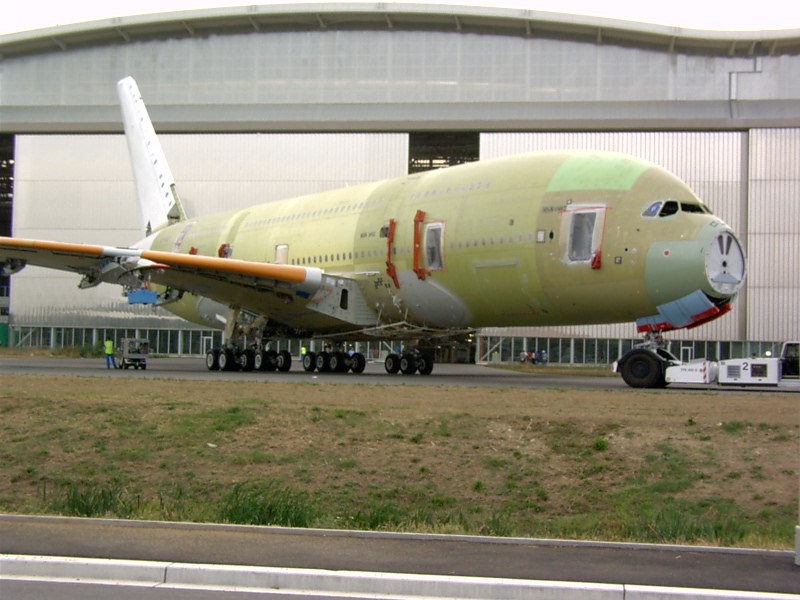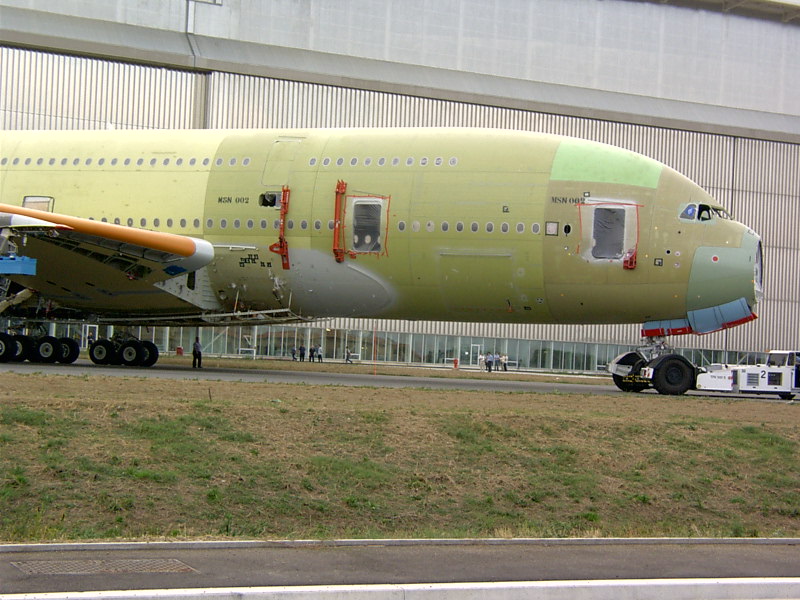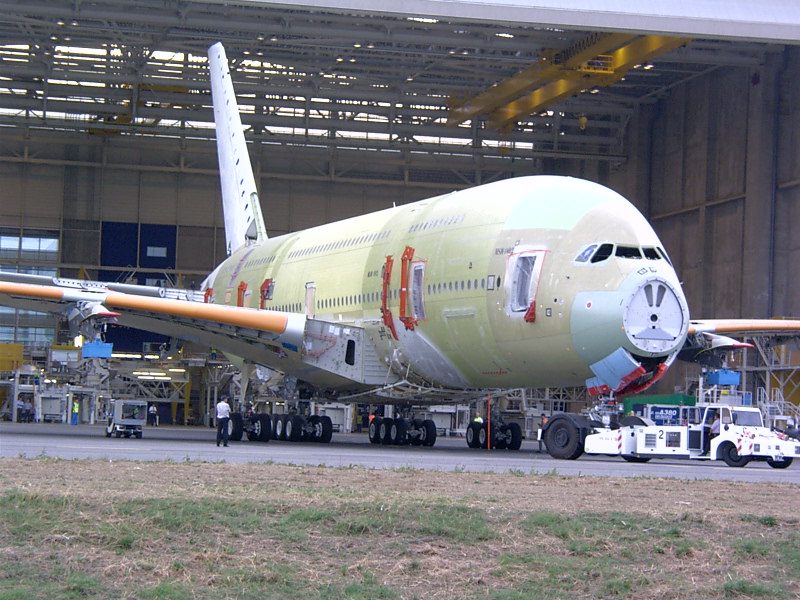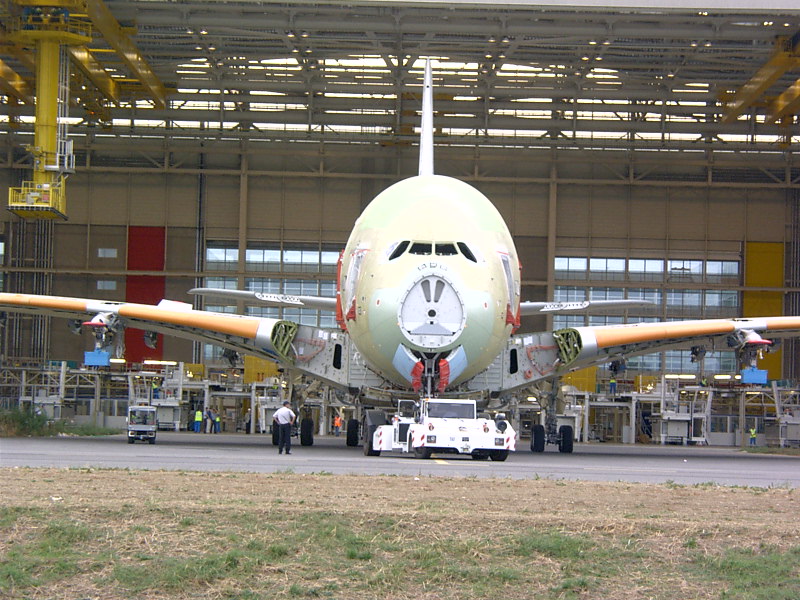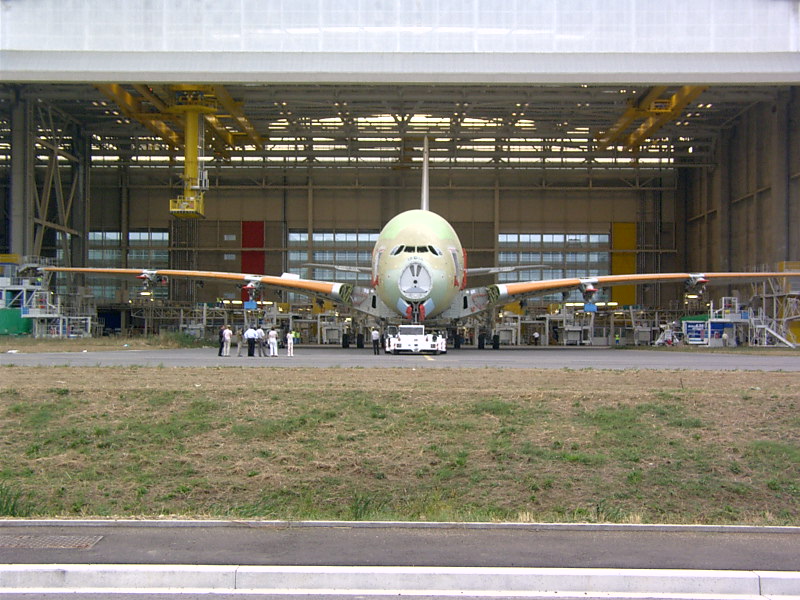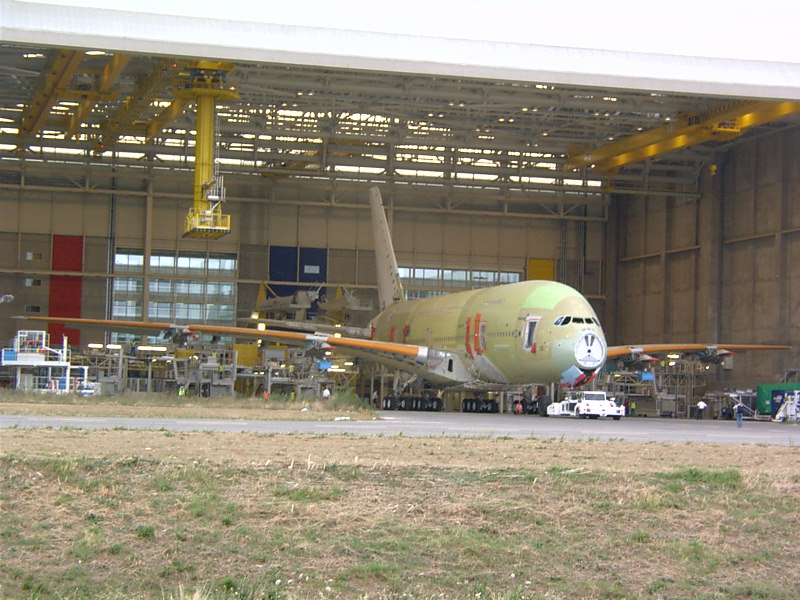 July 2004 Airbus 380 Photos
(note: the first photo below, the inflight 'photo', is a simulation - the aircraft has not yet flown at this time; first flight is scheduled for Q4 2004). the rest of the photos show the Emirates A380 interior (I haven't confirmed this, but I suspect that Emirates will be the first A380 customer). What opulence!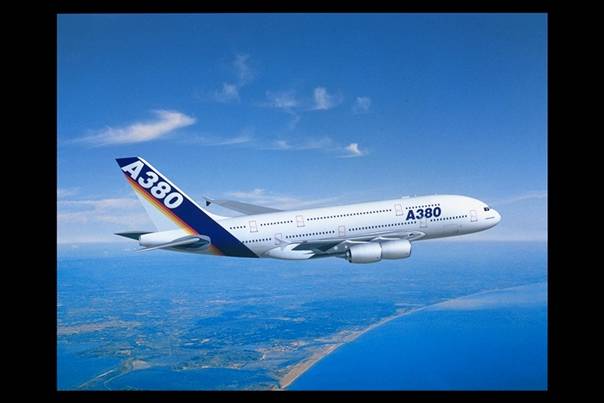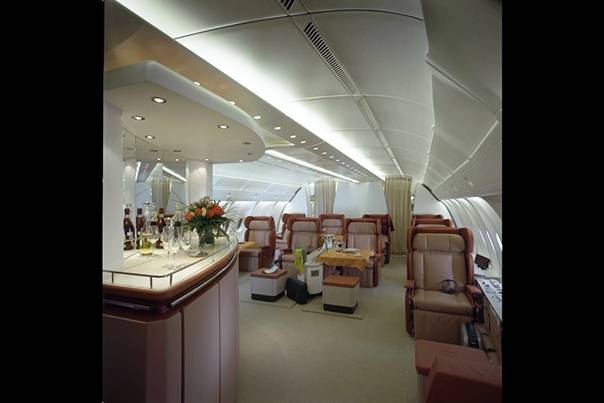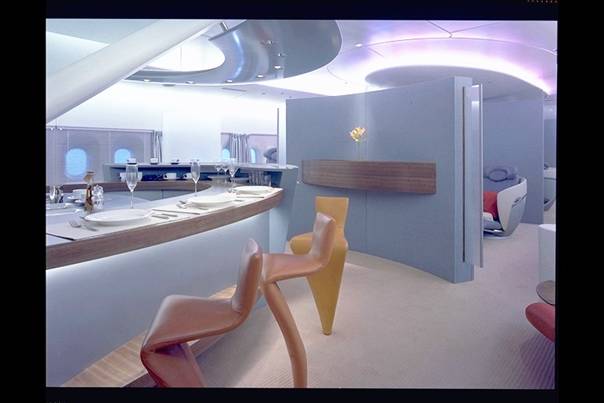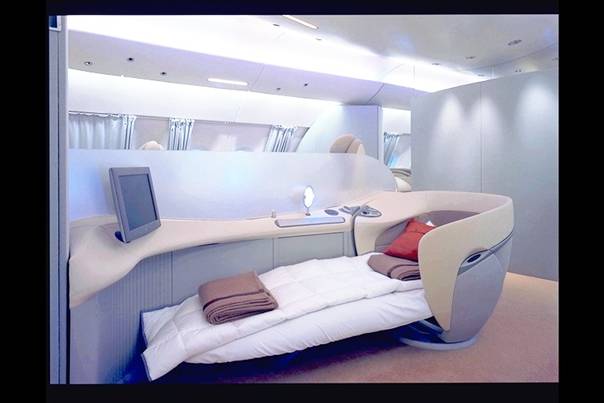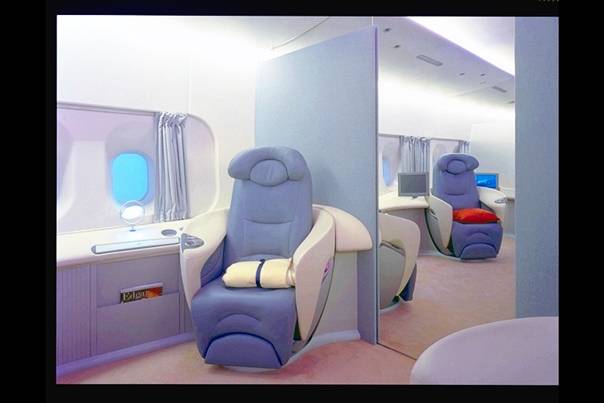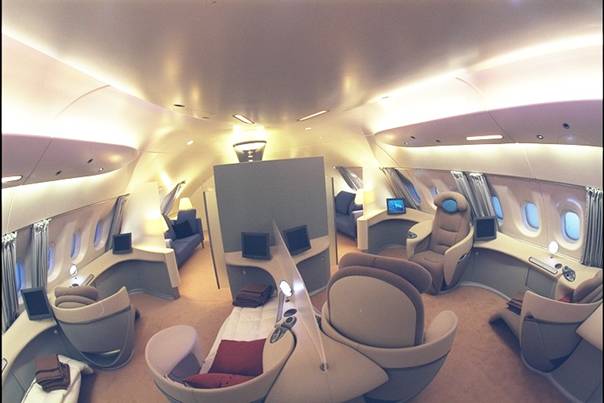 Older Photos (around Feb 2004?)
Armchair Quarterback note: there is hope yet for Boeing, but it is imperative that they act now in developing a BWB (blended-wing-body) type airliner. Tomorrow's long-haul markets are about cost-per-mile, not speed. A quality BWB design announced now and plausibly rolled out by 2010 would crush the A380 as Airbus's margins on early orders are paper thin.
That said, the A380 sure is impressive. Here are some first shots.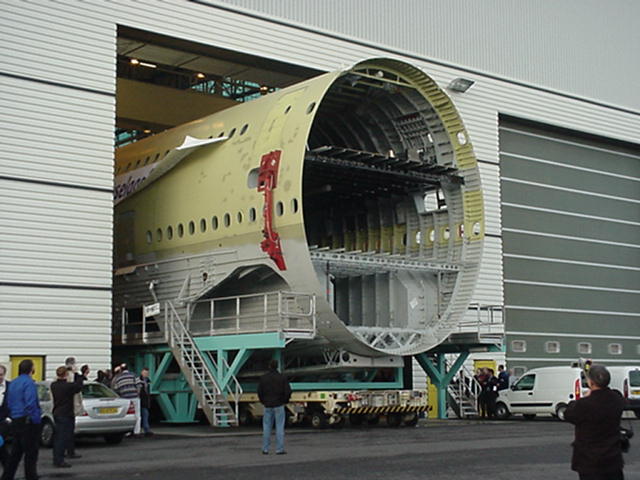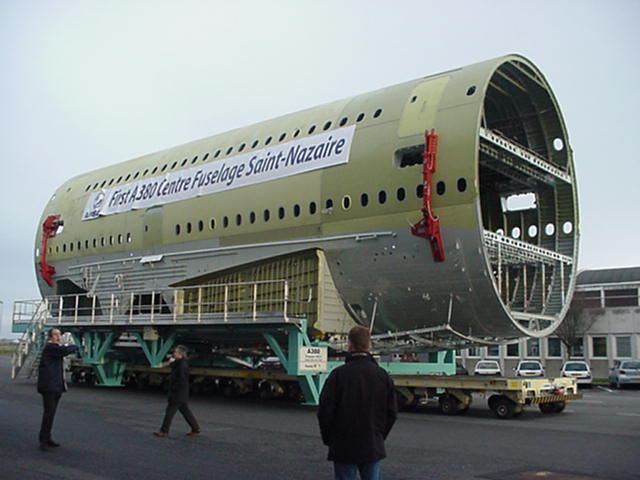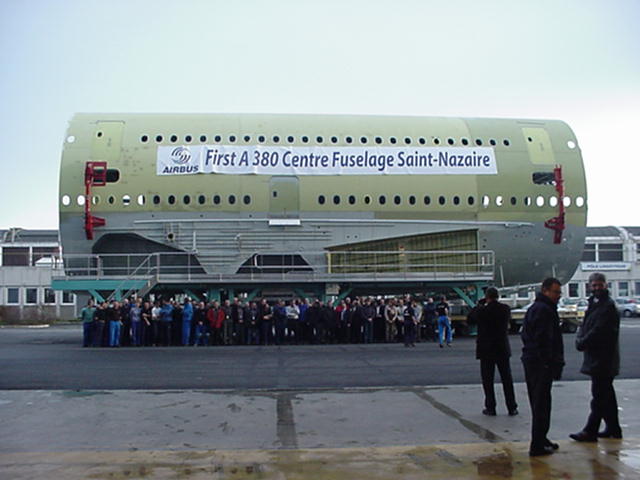 Here's what the interior of the A380 will look like:

Here's are some A380 (formerly "A3XX") MOCKUPS. These are NOT real photos Note the relative size of the 747s..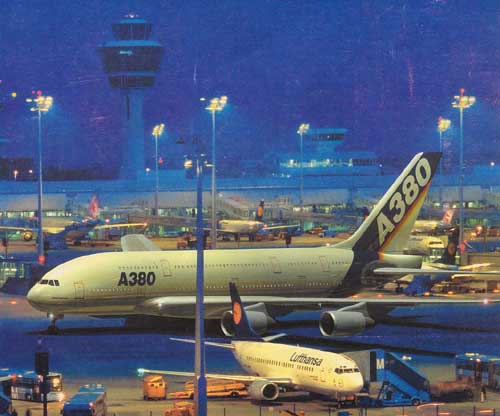 Here's a sketch of Boeing's proposed BWB