Dear Fellow Pilot / Mechanic / Aviation Professional,
Before you go to Google Play (formerly known as the Android App Market) page where where you can learn more about or purchase the . We'd like you to keep a few things in mind. For your peace of mind, please give the following a read before clicking on the link near the bottom of the page.
| | |
| --- | --- |
| | Our apps have been tested on many phones, tablets, and other devices and, generally speaking, work great. In fact, better then great, they're by far the easiest to use and most fully featured apps of their kind. However, with over one new Android device coming into existence every day, there's always a slim chance that it might not work great on yours. In this unlikely event, please don't panic. Rather, let our technical staff know about it via our helpdesk. We'll do everything in our power, within reason, to solve your issue and get you going ASAP. |
| | Our apps are pretty big and so may take a little while to download (but it's worth the wait!). This is because of the large amount of illustrated learning material and associated content in there. This means that you should be connected via WIFI (not 3G and certainly not non-3G mobile Internet) to download and update them. Even so, downloads and updates may occasionally be slower than we'd all like. This has nothing to do with us, but rather with Google Play itself. Should you happen to experience download problems please understand that we share your frustration, but ask you to not take this issue out on us! Please be patient with the downloads; occasionally, you might want to try again in a few hours. |
| | Because our apps have so much high quality learning and other content, you should have plenty of free space on your Android device (plan on about 250 megabytes, also known as one quarter of a gigabyte, free at minimum). For most people who purchased their Android devices in the last few years, this is not a problem. However, if your device is a bit older or really packed full of apps, you may want to check this. |
| | We'd be very, very, very grateful if you could leave us five star feedback via Google Play review system. We pledge to continue to update and improve the app over time, and to be especially receptive to your concerns and ideas via our helpdesk. |
Thank you!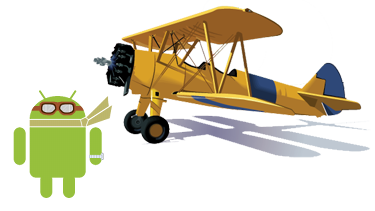 © 2023 Dauntless Aviation • 4950C York Road 110, Buckingham, PA, 18912, USA • Contact Us • Privacy Policy