Hobby Master 1/72 Air Power Series

HA1006
Italian Air Force F-104S/ASA-M
MM6930 9.99, 9 Stormo, 10 Gruppo, Grazzanise, Italy
Special red paint scheme to commemorate
the last Italian AF operational F-104
as well as the last operational F-104 in the world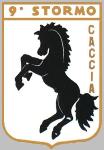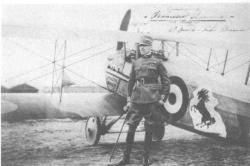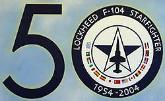 Italy and Lockheed developed an improved F-104G, the F-104S (Super). The new variant
had an advanced weapons system for AIM-7 missiles, deleted M61 cannon, new engine,
stronger airframe, 2 additional ventral fins and 2 additional under wing pylons for AIM-7
missiles. The "S" variant was updated twice, the "ASA" (Aggiornamento Sistema d'Armi –
meaning Weapon System Update) look-down/shoot-down air-superiority fighter) and the
"ASA-M" (Aggiornamento Sistema d'Arma-Modificato, Weapon System Update-Modified).
By 1984 electronic miniaturization allowed the ASA update that meant 2/3s of the 205-
plane fleet had the M61 cannon re-installed, new navigation systems, avionics and
missiles.


In 2003 to celebrate the last Starfighter in Italian service and being the last operational F-
104 in the world, F-104S/ASA-M c/n: 783-1230 s/n MM6930 was stripped of all weapons
and pylons and painted Ducati red. The Ducati Motorcycle Company paid for an air show
to celebrate the F-104 in Italian service and the pilot was a Ducati fan so the plane was
numbered 9 99 after Ducati's new super bike model "999". The "Prancing Horse" has
been the insignia of the 91st Italian Squadriglia and made famous by WWI Ace Francesco
Baracca who was killed during WWI.

Interesting story about the "Prancing Horse"

The "Prancing Horse" is similar to the Ferrari Car Company "Stallion". There are 2
stories, the legend and the truth. The legend has it that after the death of their son
Francesco the Baracca family was at a car race where a young Italian driver impressed
them. So after the race the Contessa Baracca approached the driver and gave him the
charred cloth fuselage panel from her dead son's plane. Painted on it was a rearing black
horse on a white background and she told him it would bring him good luck. The young
driver was of course Enzo Ferrari who had extremely good luck so he adapted a variation
of the "Prancing Horse" insignia to be the logo for his Ferrari car company.

The second version, the truth, has it that Francesco Baracca was a good friend with a
mechanic and a member of his ground support team. The young man was named
Alfredino and died in 1916 from influenza and Baracca was shot down and killed June 19,
1918. It turns out that Alfredino was Enzo Ferrari's brother so because of the losses both
families suffered the Baracca's sent a framed photograph of Major Count Francesco
Baracca standing beside his 91st Squadriglia SPAD XIII aircraft with the "Prancing Horse"
insignia on the side. It was simply signed " To Enzo Ferrari from Contessa Paolina
Baracca." Right up to his death in 1988 Enzo Ferrari never discredited the first story, the
legend.

Specifications for the F-104S ASA


Engine

1 X General Electric J79-GE-19 turbojet
11,870 lb.s.t. dry and 17,900 lb.s.t. with afterburner


Performance

Maximum speed:
1450 mph at 36,000 feet
913 mph (Mach 1.2) at sea level
Stalling speed:
196 mph
Take-off distance:
Carrying 2 X AIM-7 Sparrows 2700 feet
Initial climb rate:
55,000 fpm
Service ceiling:
58,000 feet
Normal range:
1550 miles
Maximum range:
4 drop tanks 1815 miles


Dimensions

Wingspan:
21 feet 11 inches
Length:
54 feet 9 inches
Height:
13 feet 6 inches
Wing area:
196.1 square feet


Weights

Empty:
14,900 lbs
Combat:
21,690 lbs
Maximum take-off:
31,000 lbs


Armament

1 X 20mm M61A1 rotary cannon with 750 rounds
2 X AIM-9 Sidewinder infrared homing air-to-air missiles
2 X AIM-7 Sparrow semi-active radar homing air-to-air missiles
Or replace Sparrows with 2 X Selenia Apside radar homing air-to-air missiles
Up to 7500 pounds of bombs, rockets, napalm tanks, and fuel tanks can be carried on
nine hard-points (four underneath the wing, two at wingtips, one centerline, and one at
each fuselage side)


Fuel

Standard internal fuel capacity:
896 US gallons
Additional fuel for extended range:
Two 195-US gallon under-wing tanks
Two 170-US gallon wingtip tanks
One 121-US gallon auxiliary tank in the ammunition bay

Major Count Francesco Baracca
WW I Ace with 34 kills before being shot
down and killed himself

---
Die-cast metal.
Superb detailing in 1/72 scale.
Pre-painted with pad applied markings.
Fully assembled.
Display stand included.
Option to display model with wheels up or down.
Minimum use of plastic.
Very collectable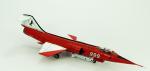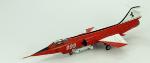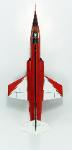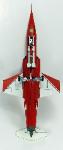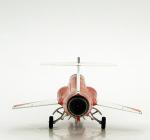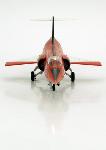 These are pre-production
pictures not the finished product